DB Bullet Models
We offer the bullet in both standard and crash tested variations. In addition we offer an electronic tilt and recline chair which is available in standard or crash tested form, plus the facility to convert your existing chair. The section below details the features of each of our products.
Standard DB Bullet
Our standard DB Bullet is built on the same high specification chassis as our fully crash tested version. A highly manoeuvrable chair powered by the latest Electrocraft motor technology, giving rapid acceleration and manouevurability. Our chairs focus on torque and traction, setting them apart from some chairs that simply focus on speed. All our chairs feature regen technology to pass charge back to the battery during deceleration.
The following features are included on our standard model:
Easily accessible for multiple users.
Speedy configuration for left or right handed control.
Bluetooth Programmability including multiple saved profiles for every user.
Designed to allow close proximity access for easy hoist access.
Comfort foam cushion.
Fully adjustable arm rests across two axis.
Choice of head rests, fully adjustable across two axis.
Fully adjustable foot rests in a horizontal direction including foot straps.
Manual tilt and recline seat positioning.
Lap belt.
Choice of up to 3 powder coated colours per chair.
---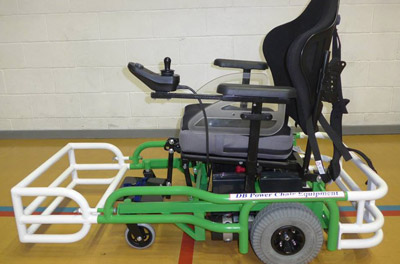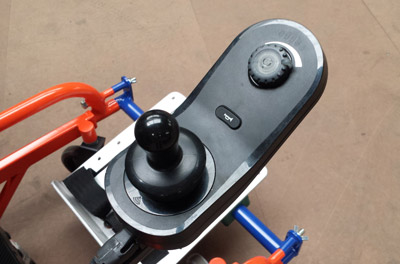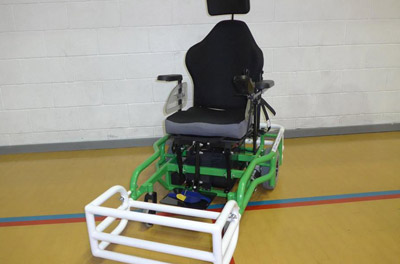 ---
Bullet Crash Tested Version
The crash tested version of our chair features all the benefits of the standard version, and can also can be used as a seat in a motor vehicle. It has been tested to ISO standard 7176-19:2008 and features tie down points for securing during travel.
Addtional Features:
Travel bar
Clearly marked tie down points for securing in travel
Chassis reinforcement
Manual tilt and recline seat positioning
Specifically designed and strengthened seat to comply with the above ISO standard.
---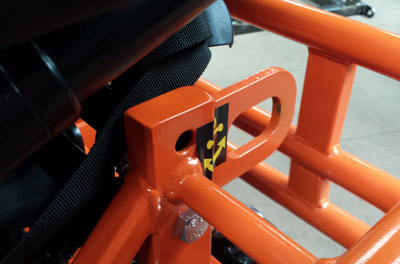 Tie Down Points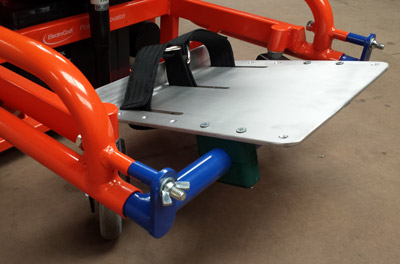 Travel Bar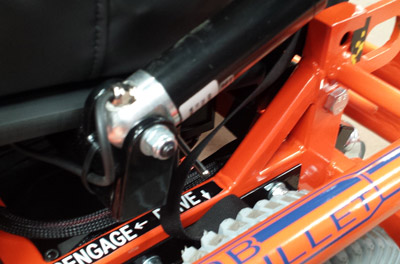 chassis reinforcements
---
Tilt and recline chair
The tilt and recline verison features joystick controlled electric adjustment and comes in either standard or crash tested versions as specced above to suit your requirements.
---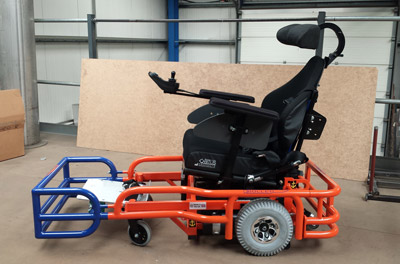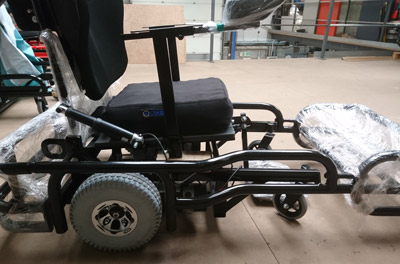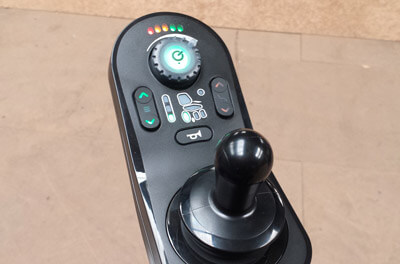 ---
Chair conversions
DB engineering also offer the option of a conversion using your existing chairs control gear and seating onto our custom chassis, allowing you to spread the cost and upgrade in stages, retrofitting out motors and control gear at a future date.
---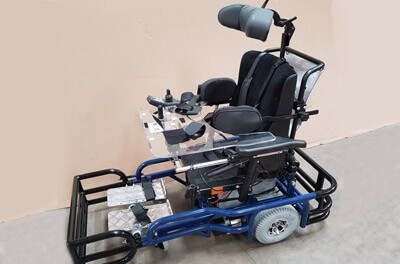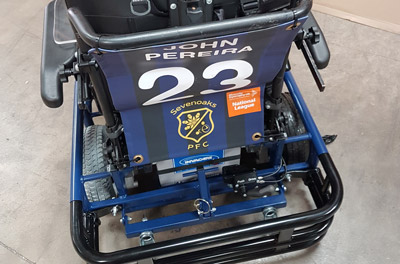 ---
Customisations
DB Engineering will endeavour to adapt our chairs to help overcome any issues which impact on players ability to take part in the game. With everything from proximity head controls to light touch, low force controls.
Regularly requested additions:
Knee Aducters
Side Cushions
Pommels
Harness
Ankle restraints
---
Our Other Products
DB Striker
A universal attachment to suit most electric day chairs, allowing participants to get started at a grass roots level using their existing equipment.
---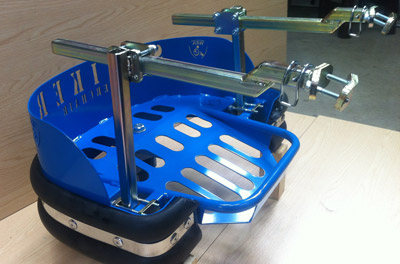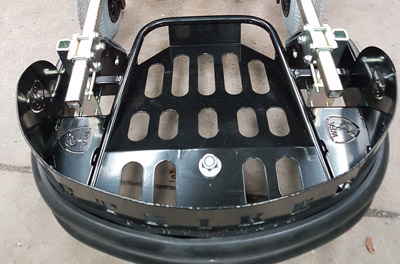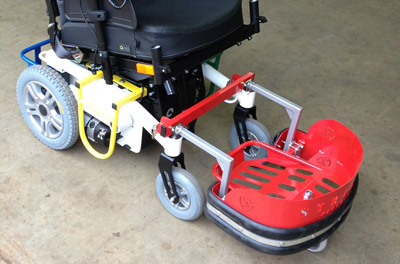 ---
If you have any questions about our products, or you'd just like to find out more about the DB Bullet.
Get in touch